You've heard that before. Here's what sets us apart:
Like you, we carefully select the organizations we want to strategically partner with. We look for events in which we can deliver an outstanding experience for you and your attendees. It's important that the custom registration package is a truly an extension of your event branding as it represents your attendees first immersive experience with your event. That's what we do best.
A Different Process Yields A Better Solution
There is simply no such thing as a one size fits all solution. The first step in any project is understanding your needs. Together, we will work towards fully outlining the site objectives and requirements with regards to design and functionality. Once objectives have been solidified, the development and functionality requirements and specifications are identified. This could include things such as unique page templates, contact forms/data collection, galleries, social media integration and more. Basically, any functionality your project requires, our team can develop.
You Deserve the Best in the Business
Lightspeed is composed of senior event managers, registration and housing management professionals, and experienced database and web developers; all battle-tested and proven in their field. This enables us to provide expertise across many cross-functional marketing and event disciplines which we use to provide a comprehensive range of registration and attendee management services.
If you talk to our clients, they would say Lightspeed is a family. A team of superbly-talented individuals with a shared vision. We are proud of our reputation for developing and managing world class registration experiences that surpass stated business objectives and the expectations of both clients and attendees alike.
24-7 Service – We are here for you when you need us, delivering the highest quality of service & expertise.
360 Degree Coverage – From event design to contract negotiations to site hosting, we do it all.
Easy Check In – Our custom registration tools ensure that all your guests will fell like VIPs.
"
Venture Capital is all about relationships which makes Lightspeed a great fit for our organization. Bryan is a visionary, and together with the Lightspeed team, he continuously brings strategic and thoughtful plans to the table so we can make our business better. And I never worry about execution because they have proven time over time that it will be solid."
Vice President of Global Events,
Bessemer Venture Partners
Registration Development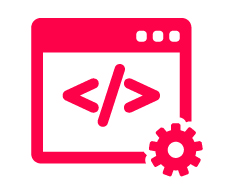 You deserve a team dedicated to consulting and then developing a world class registrations system that fits your specific needs. And we've got you covered.
Our proprietary UI incorporates responsive and adaptive assets in order to ensure the highest level of cross-platform continuity.
Auxiliary Meeting Request Tool
Data Cleansing
Housing Module
Session Manager
Site Hosting
Support via Email/Phone
Travel Request Module
Training/Seminar Tool
Database Design & Development
Design & Hosting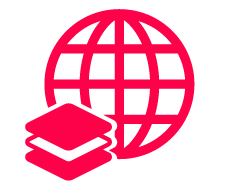 Yes. We do that too.
We can retrofit a backend registration solution to your old website or design something fresh and new. Your emails, website, badges, signage – all with one unifying theme. We can take your vision for a look and feel and make it reality.
A flexible template along with our top notch graphic design team, allows us to customize and seamlessly replicate the look and feel of your event to comply with your identity guidelines. Our development team offers continuous site monitoring and the ability to adapt digital content 24-7.
Event Brand Development
Creative Services
Event Website Development
eMail Communications / HTML
Immersive Environmental Design
Signage Strategy & Execution
Mobile Event Applications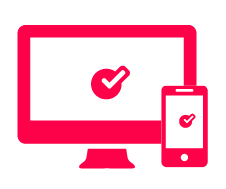 Lightspeed works closely with our partners to design and build fully-branded, engaging, interactive mobile event solutions that work across all platforms. The goal is to ensure your event registration application is aligned with both the business objectives of you event and your overall marketing strategy. We can customize a mobile solution that is perfect for your event requirements; safeguarding your single point of contact throughout the process by managing all timelines, deliverable and development. End users demand a mobile app that provides a relevant and enjoyable experience. Our broad expertise in mobile app usability and design allows us to deliver the perfect solution for both the end-user and event hosts.
So What Can You Expect from Lightspeed?
Lightspeed is headquartered in the US, but we produce registration solutions for events all over the globe. The Bahamas, Canada, Mexico, Puerto Rico, Czech Republic, England, France, Germany, Italy, Portugal, United Arab Emirates, China, India, Sinapore, Thailand and more.
We have developed relationships with appropriate resources around the world to execute anywhere, to the high standard our clients demand and we expect of ourselves. When you work with us, you can expect:
Critical thinking that slays the competition
Truly immersive experiences that thrill, inspire and enlighten attendees
Expertise and industry-leading solutions across full event disciplines – registration, communications, marketing, logistics, execution – that provide comprehensive registration and attendee management services
Customized registration and attendee management tools – built exactly for your needs – that are flexible, exacting and proven
Event professionals with 20+ years of experience